Danas sam se suncala, =D, mojoj kozi je to bilo potrebno, jer sam skroz slabo u zadnje dvije godine bila na suncu, i ljeti najvise 2 puta odem na bazen, =/, i ako sam kad izgledala potamnjela, to je bilo od kreme, ili od solarijuma =/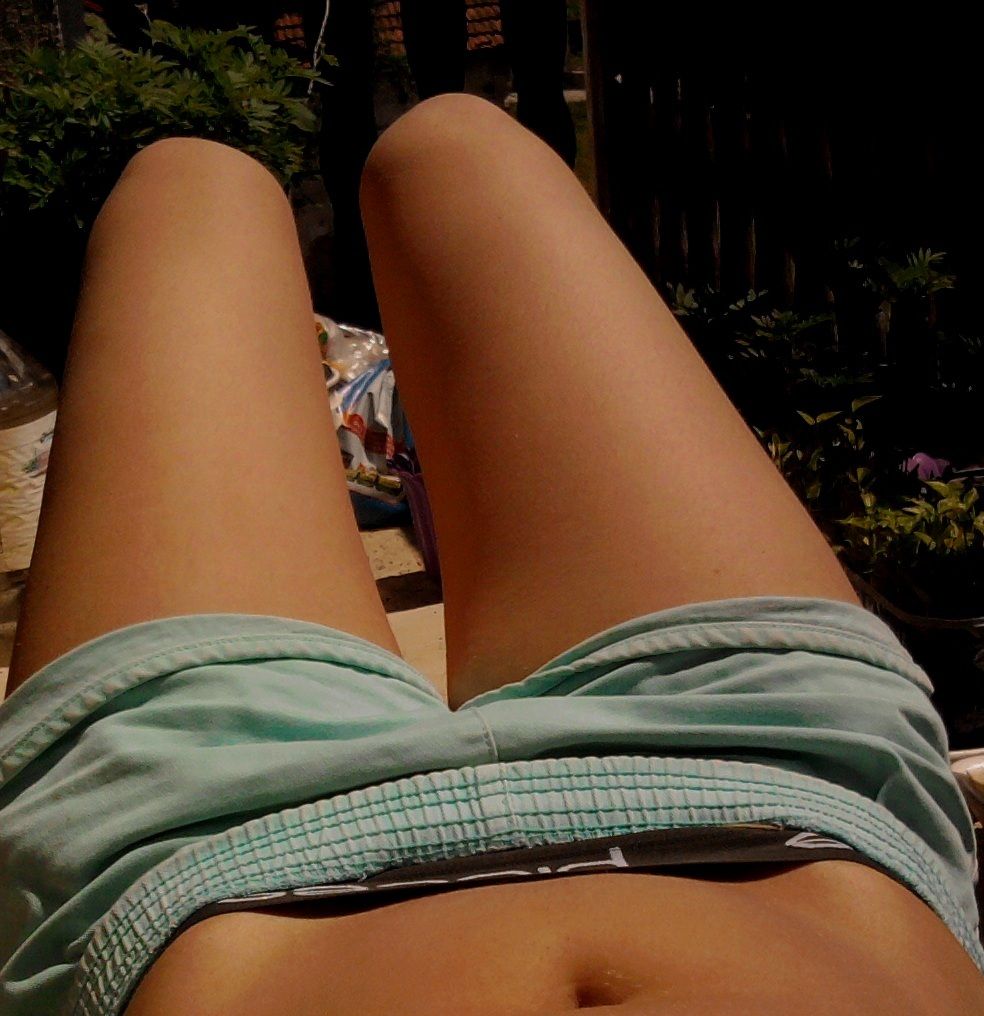 Ovo na glavi su one moje tajice ,znaci iza mene je katastrofa, hahaha =D.
A danas sam se konacno ofarbala. Ja farbam i obrve farbom za kosu, i ako mama kaze da to nije okej, da je stetno, al bez amonijaka je, pa mislim ipak da je okej. =/ To radim svaki put kad farbam kosu. I onda ih ne moram crtat, jer se vide skooooz dobro.

Znaci danas aerobik, jedva cekam. Nadam se da cu moci od ispita ici i ovaj mjesec, =D, jer mi je bas zanimljivo. =D