Skoro sam sjela, stavila na sto sve lakove za nokte, i htjela crtat zastave, jer inace to radim kad je Europsko prvenstvo u nogometu, ili svijetsko, ali fali mi boja, i to: bijela i crvena, =(. Ovo su moji nokti sa proslog svijetskog prvenstva: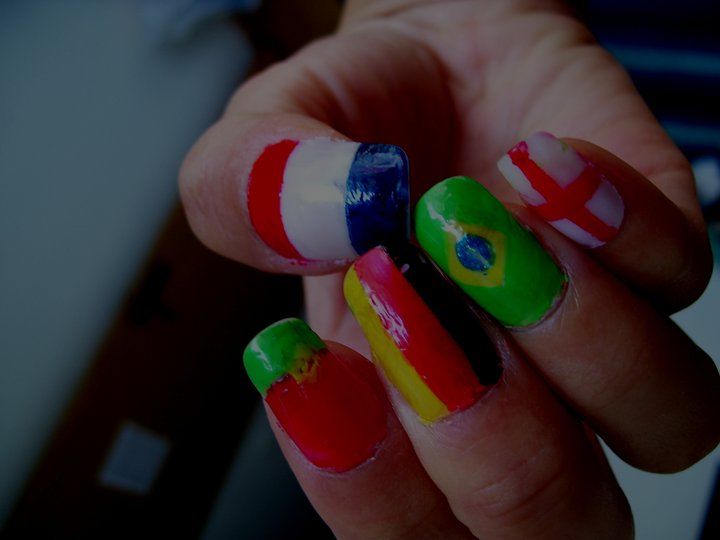 I tako jer nisam imala boje, napravila sam face svojih prijatelja na noktima, znam, ubrljano, al nema veze =D.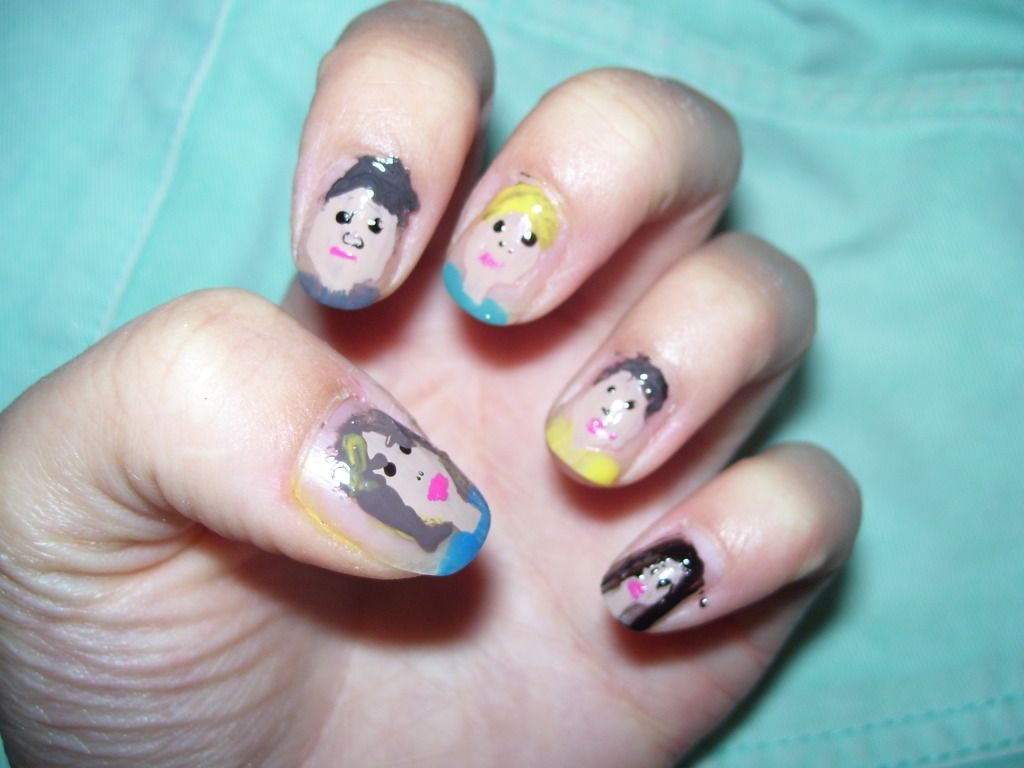 Danas sam jela sladoled, cokolada-vanilija... Ne mogu ga jesti bez Strössel-a (mrvica)! To mi se uvijek desava, da probam neko jelo i dodam nesto, i onda vise nikad ne mogu jesti to jelo bez toga neceg, kao npr. pizza sa crnim maslinama, spagete sa parmezanom.. Ja npr, necu da pravim pizzu, ako ne bude kupiti crnih maslina. =/ Eh tako je i sa sladoledom i ovim mrvicama.